An accreditation is a formal, third party recognition of competence to perform particular tasks. It means our expertise has been verified and our accomplishment is recognised by the awarding body. To members of the public, accreditation means we are industry experts, work with integrity and abide by specific quality standards. We are proud to be members of the following:
---
Trading Standards
88 Estate Agency is an approved member of the Consumer Codes Approval Scheme which means we meet the exacting standards required by the TSI. We have agreed to provide excellent standards of service including understandable information before a contract is signed and a clear complaints procedure.
---

The Property Ombudsman
As a member of The Property Ombudsman, we follow a strict code of conduct offering additional consumer protection. The public can be confident of our dealings with actual and potential buyers and sellers of residential property or lettings in the UK. All Estate and Lettings agents are required to register with an Agents Redress Scheme that has been approved by the Office of Fair Trading (OFT). The TPO is one of the schemes approved by the OFT.
---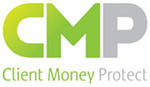 Client Money Protection
We are proud members of The Client Money Protection (CMP) Scheme which is a compensation scheme run by the National Federation of Property Professionals (NFoPP) which provides compensation to landlords, tenants and other clients should an agent misappropriate their rent, deposit or other client funds.
As a professional body, raising standards and providing consumer protection are key factors; the Client Money Protection Compensation Scheme plays an integral part in this.
---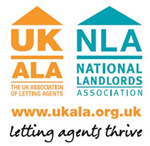 UK Association of Letting Agents
All UKALA members have Client Money Protection and have passed rigorous safeguards in order to qualify for membership. This includes confirmation of a segregated client money account, confirmation that their client money handling processes are in order, and proof of a minimum level of Professional Indemnity Insurance. 88 Estate Agency also abide by the UKALA Scheme Rules and Code of Practice, thus providing an assurance of quality of service and financial peace of mind for our landlords and tenants.
---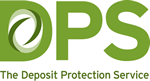 Deposit Protection Scheme
The Housing Act 2004 requires landlords and letting agents to protect deposits on assured shorthold tenancies. Therefore 88 Estate Agency has chosen to be a member of The Deposit Protection Scheme (DPS) which is a government approved tenancy deposit protection scheme in England and Wales operated by The Dispute Service Ltd. This means any deposits paid to us are safely registered and landlords and pace have to be bound by the decision of the arbitrator if there is a dispute over the return of the deposit.
---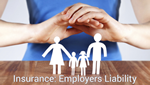 Employers' Liability Insurance
We are proud to have Employers' Liability Insurance which ensures our clients that we have at least a minimum level of insurance cover against any claims up to £5 million. Employers' liability insurance enables us to meet the cost of compensation for our employees' injuries or illness whether they are caused on or off site.